Bon Wei
Mathematics is a matter of opinion

Well, yes: if you want to wash your hands you'll have to show up in a shop window now.
The fashion detail is part of the cool&design concept which is the hallmark of the venue, a fusion-Chinese eatery whose name is truly inspiring: Bon Wei.
A pretty conceptual place, isn't it? But, please, don't worry. The venue is not only hot air and appearance, on the contrary! aesthetical beauty is perfectly matched with good cooking.
The delicious Chinese food is masterly mixed and served most carefully and lovely.
Suffused lighting, New-York-style ambience, a clientele who's keen on details and deeply enjoys the food on the menu, which is particularly appealing due to its lightness, creativity and deliciousness.
The perfect choice for a couple, good as well for an evening to be shared with good friends: do try each single menu item you can surely divide into micro portions without feeling guilty if you think of the possible effects on your waistline.

As a matter of fact five desserts (each subdivided into five distinct parts) are not equal to one dessert each.
Or – are they?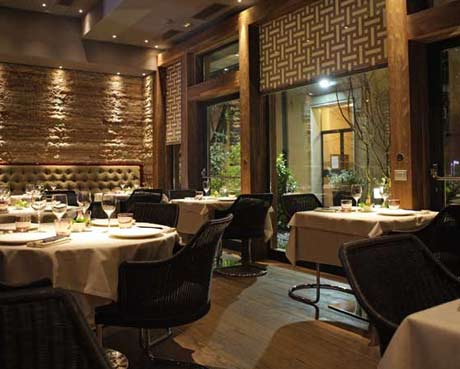 Bon Wei
Via Castelvetro 16/18
tel 02 341308
Cartina
Bon Wei
Via Lodovico Castelvetro, 16, Milano, Lombardia
Bon Wei
Via Lodovico Castelvetro, 16, Milano, Lombardia