Cantagrillo
Vats, villages and Monna Lisa's mistery

(…) ma per le vie del borgo
dal ribollir de' tini
va l'aspro odor dei vini
l'anime a rallegrar. (…)
(Extract from a famous Italian poem, "San Martino" by Giosué Carducci)
Definitely one of the most recurrent topic of our school years this Giosuè, and Leonardo just the same!
If your are going to plunge again into the mood of your secondary-school time and revive your knowledge of Italian literature alongside science and painting, you can't but set out to a nice trip to Vinci, the birthplace of the most renowned and beautiful mind we have ever happened to learn about.
What was his surname? … Well, da Vinci of course!
This is the very village and the very period where and when you'll get the chance to smell the "acrid wine scent" in the "seething vats" of Carducci's poem.
No, we are not suggesting that you should take private lessons to get back to your green days! Sink into a pleasantly autumn atmosphere instead in a wonderful Tuscany mansion: among the harvest-time vineyards where a crisp breeze blows, the peaceful countryside will be the perfect backdrop for your relaxing walks to discover the surroundings.
Once the walking day is over, you'll certainly look forward to getting back to your rooms which have been recently refurbished and decorated in a typical French taste.
They are cosy bonbonnières, where rest and relax are granted by the pastel shades and the neutral colours together with the ad-hoc devised fabrics of a roomset which is both friendly, refined and warm-welcoming.
Who knows?
Maybe a second Leonardo walking between the vine rows will make up his mind about turning you into his new Monna Lisa.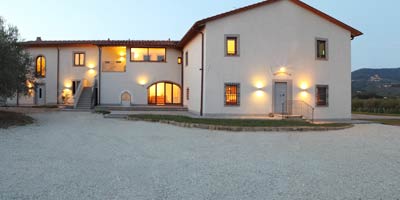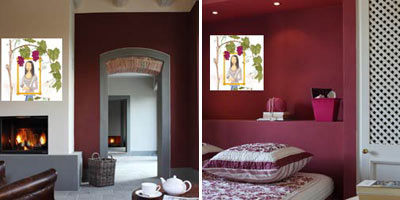 Click here and watch the Steller:
Agriturismo Cantagrillo
Via di San Pantaleo, 32
Vinci (FI)
Tel e Fax. 0571 56114 – 335 7465721