Ceresio7
A (TASTY) MILAN FROM ABOVE

Letting you know about this address has been a difficult decision indeed… you do not really need us to dig it out.
You can find it mentioned in every review and everyone is talking about it.
But we changed our mind on it when we went there the other evening for our aperitif: yes, it is really worth while sharing the news with you! The aperitif is excellent and it comes with a variety of delicious appetizers. We ran mad for the rosemary focaccia.
You can freely look out from the two terraces which stay open even in the cold Milanese winter. The view is breath-taking: a wonderful sight of our Milan, from the old and neglected Cimitero Monumentale up to the entire Porta Garibaldi skyscrapers area.

Well, it is a must-go venue for a tourist going to spend a few days in Milan.
If you intend to have dinner there do consider it won't be a budget dinner, but Elio Sironi is one of our favourite chefs, and his cooking expertise is worth the money.
Anyway an aperitif is also a proper way to enjoy the panorama and watch the exotic Milanese high society where models, ad executives and a multifarious jet set are all mixed together.
We are not that sort of buffs, but every now and then it is fun taking part in it!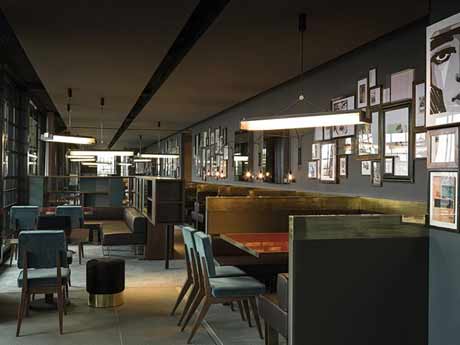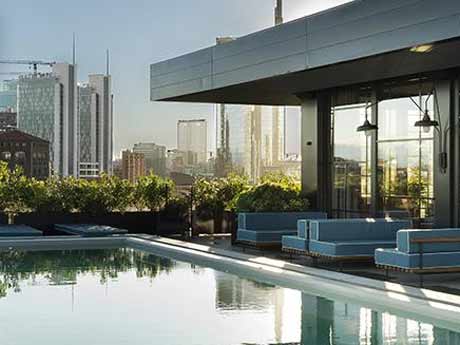 Ceresio 7
Via Ceresio, 7
Tel. +39 02 31039221
info@ceresio7.com
Cartina