Dim Sum
CHINESE FOOD HAS RAISED ITS LEVEL

Nifty but not too much, genuine Chinese with no exaggeration, relaxed and friendly without giving up concreteness.
Dim Sum is our latest discovery, a venue we experienced sitting at a table for dinner, the four of us happily and lively chatting together during an evening which couldn't be but great.
What we spoke out most often? At last a properly run Chinese restaurant!

Once the trite catchword has been abandoned, according to which Chinese cooking is tantamount to hyper-fried low-quality cheap food, we can enjoy here what small portions do taste like, which is the hallmark of this gastronomic tradition.
Most accurate and highly enjoyable dishes, top range dish preparation, a vast choice, very good service and a remarkable wine list. Really, far more than we could have ever expected.
PS: If you are going to spend as much as at the Chinese-Egyptian "all you can eat" pizzeria just outside your mother-in-law's house, please go somewhere else! But please, you are not really going to save money on what turns into a part of yourself once you've eaten it up, are you?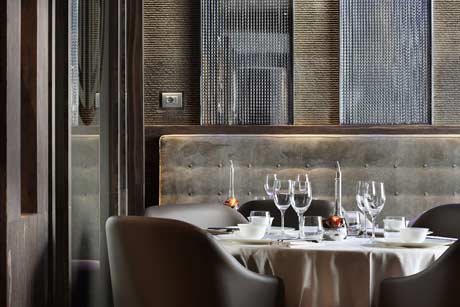 DIM-SUM
Via Nino Bixio 29
Tel. 02.29.52.2821
e-mail: prenotazione@dim-sum.it
Cartina