Fonderie Milanesi
UP TO DATE

You know that already: in Milan the main target is that of finding out a new and unusual place for your aperitif.
To be the leading guy in your group, you'll definitely have to know where the best aperitif and the wealthier buffets are on tap, a conditio sine qua non for a social life worth the name.
The categorical imperative is currently an exploratory drop-in at Fonderie Milanesi: we went there one evening, went back at the weekend and we totally fell in love with it.
An anonymous courtyard where a workshop seems to take up all the scene hides a well fitted out industrial venue indeed, alongside a picturesque small garden where you're going to enjoy the last summer bits.
In case you go there, look at the table all around you: Manu is most likely to be sitting there!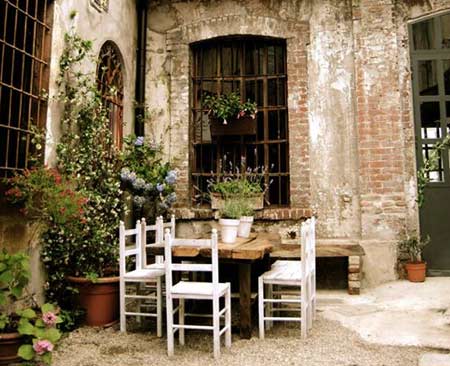 Fonderie Milanesi
Via Giovenale 7
12.30 – 15.00, 18.30 – 2.00
Tel. 02 3652 7913
Cartina