GOING OUT
AMARCORD: PIADINA AND MEMORIES

No matter if you have never been to Emilia Romagna and/or you haven't got to watch Fellini's movie (Amarcord) so far: this venue is going to appeal to you at any rate, even if you won't be shocked as we were when we chanced to pass by one evening.
A couple of windows inviting you to enjoy yourself, a hymn to sheer pleasure by simply and eagerly biting a just made piadina.
White and blue table cloths, beach chairs, a jolly atmosphere and the nice smiles of those who do know how to have a really great time.
And all this is savoured with the sea taste which can't but trigger in you the nostalgia for the last vacation days before school restart in your golden 16teens.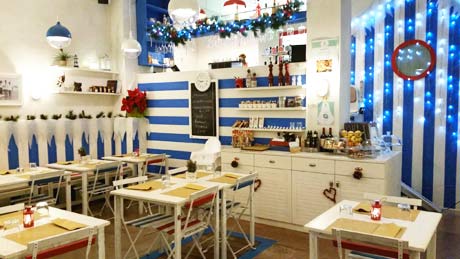 Amarcord Piada Gourmet
Via Losanna, 29
Tel.02 45381380
Cartina