Licia Martelli
Tea party at my place
Always You have been her guest a dozen times, you have tried many times to slip away from the issue, but now it is high time you faced the hideous matter: it is your turn to invite her to your place. Her, her husband, her single friend with her new love and his sister, accompanied by her nagging husband. To dinner? Never. To brunch? Too intimate.
You'd better arrange a formal – even not too formal – 5 o'clock tea party.
But who on earth has got a tea set worth the newly appointed Princess Kate?
Who can ever boast about having more modern and creative cups and teapots than the horrible "fine set", a terrible remnant of your wedding list?
You should now find prompt remedy in the extremely pleasant Licia Martelli's atelier, hidden enough to turn your tea party into a fully personal success.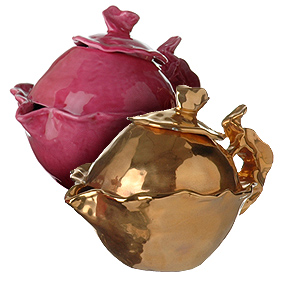 Licia Martelli Architetto
Via Guerzoni 39
20158 Milano
Tel 02 69901136
www.liciamartelli.com
licia@liciamartelli.com
Cartina
Licia Martelli
Via Giuseppe Guerzoni, 39, Milano, MI, Italia
Como
Via Luigi Porro Lambertenghi, 3, Milano, MI, Italia
GOING OUT
Via Losanna, 29, 20154 Milano, MI, Italia
Casa Ramen
Via Luigi Porro Lambertenghi, 25, 20159 Milano
Santa Maria alla Fontana
Piazza Santa Maria alla Fontana, Milano, MI, Italia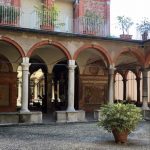 Cecile
Via Genova Thaon di Revel, 21, 20159 Milano MI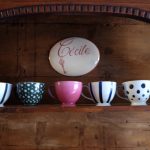 Offfi
Via Carmagnola, 8, 20159 Milano, MI, Italia
Polisola
Via Angelo della Pergola, 11, 20159 Milano MI