Macelleria Pellegrini
EATING AT THE BUTCHER'S

Where can I get a piece of very good meat in Milan?
How very often have we been asked like that?
At last the answer has been found out: at the butcher's!
Of course not at a butcher's whatever, but in a shop where on Tuesdays and Wednesdays in the evening a restaurant has been arranged among all the stands where hams and pork loins are displayed: a great idea, isn't it?
From producer to consumer, at Macelleria Pellegrini's you will comfortably sit on the high stools in the shop back and enjoy the best of the produce on offer: meat, also horse meat, beef for the most part, a rich and endless selection of appetizers which are actually real dishes (bomba di cisternino – a meat-based course, bacon fat, bresaola – a dried salt beef, bacon-and- prune roulades, baresana, bread and small meat-balls, roulades with courgette flowers, different types of carpaccio, tartare) and eventually a big steak … a mind-blowing tagliata coming in a variety of meat sorts according to the different hanging time.
Want to enjoy the light version? Go there on Thursdays at noon: starting from 12:30 you'll be treated to some typical food such as horse picula – a minced meat-based dish, or to some candied roast pork meat with hazelnuts.
During the Summer months there is also the week-end version: on Saturdays the 'TT' lunch is on schedule, a meat-based lunch with tagliata and tartare.
And all this is flavoured with the cheerful and passionate chats of the butcher, all busy with his work but also willing to share it with the friends all around him.
Nice, isn't it? A single piece of advice: you are going to eat a lot, so please keep on a diet on the preceding days.
And more to it: there is a long waiting list, so book timely …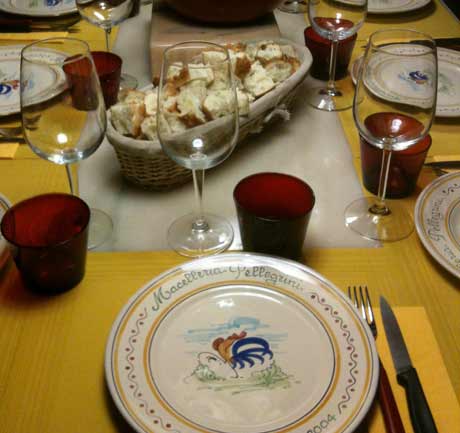 Macelleria Equina Pellegrini
Via Spallanzani, 6
Tel. 02/29400251
Cartina