Marotin
A french corner
A quite secluded location, but very charming indeed.
All the neighbourhood provides plenty of opportunities for shopping serial fans. So we do recommend to have a refined break in a location featuring a French twist.
Marotin is a pleasure set in the neighbourhood of Corso XXII Marzo, in the drowsy Via Archimede.
You can hide exactly here, with your full load of bags, to enjoy a coffee teamed up with a series of small cakes, biscuits or even of small salty delicacies, chatting with your best friend while sitting down at one of the very small tables next to the cafè window or either in the intimate loft.
White, glass, wood and wrought iron are the hallmarks of a venue to record in your mind's map and to go to as often as possible, at breakfast time above all because, as it's often rumoured, one of the best Milanese cappuccinos is served there.
See you there tomorrow morning then!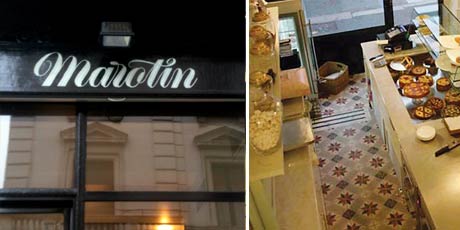 Marotin
Via Archimede, 59
Milano
Tel. +39 02 73957790
Cartina