Pause
Let's take a…Pause
Shopping modes and times are pretty restrained, we know.
In the night the only alternative is provided by the web, for instance … but I'm not as happy then as when I can feel with my hand the fabric of the new season's apparel hanging from a stand, grasp now and then the must-buy cloth of the coming
Fall, when I can weigh it, watch, look at it from the distance, my arm stretched out, and peruse it close up to spot every single detail.
Pause is the solution we were looking for: who hasn't got time enough to have a – that's it – coffee break?
This cosy venue at a stone's throw from Porta Venezia is a bar but also a very nice garments shop.
And at last! it gives us a chance to choose, ponder on the purchase we're gonna make while sipping something, before going ahead to the credit card machine – unhesitatingly.
Life is only once, isn't it?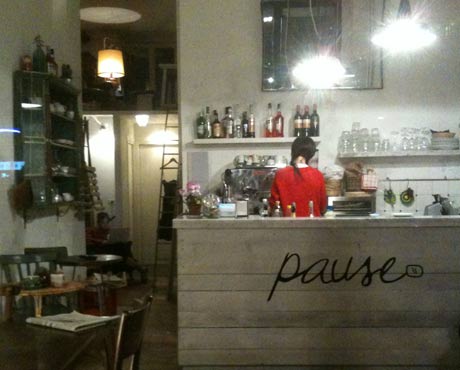 Pause
Via Federico Ozanam 7
Tel 02 3952 8151
Cartina