Risi
At Risi's, as a couple

Stripes in the colour light blue, red and blue, plain colour in light blue, white and grey.
What counts most is that it shall be bon chic bon genre and that it can be put on both when you are in your office and lying on the beach.

That's my way of labelling Risi's fashion: timeless items, cuts in Granny's tailor's style, a sober though bright colour palette which turns you soon into a d'antan gentleman or lady without giving up a fashionable twist.
We totally fell in love with the bath suits which look like men's shirts, and with the beach big bag that would be also very cool on a working day in the office, when you have a lot of things to carry with you.
He on his hand has fallen in love with the bluest and whitest polo shirts in the polo shirts' history, and with the boxer shorts too which are so stylish through the buttons sewn on with a yarn whose colour is in contrast with the fabric.
Eventually everyone came out with his/her personal present for her/his friend, fully convinced they bought an evergreen garment item.
We gave one another the lovely bags in white paper embellished with a boat ribbon soon after we got over the threshold, as though the just self-bought present were a real surprise.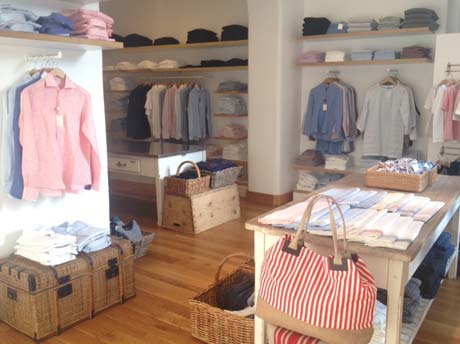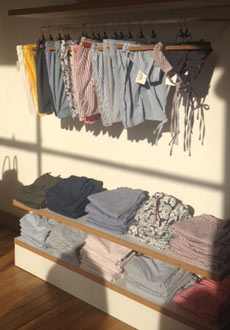 Risi
Via San Giovanni sul muro 21,
Tel. 02 89092185
Cartina