Vanilla Bakery
A bombonnière which is .. super yummy!

Just think of a dull Sunday.
Just think of a really bad day.
Just think of a would-be boyfriend who's run away, of your dream job which you haven't got yet, of a girl doubting about the future, of a sister of yours who lives abroad and who is staying in town for a day only, of a new mum who hardly ever goes out and misses her friends – just think of a mum who is self-employed and constantly takes care of everyday's problems…
Do make a shake with all that stuff and you'll get an extreme and unconditioned need for a nice afternoon with friends, a great deal of sweets to swallow up at a no-stop pace.
We have found out the venue where all this is not only possible, it is even advisable: yes, because Vanilla Bakery seems to be there on purpose for an afternoon high-glycemic-level snack, where a bunch of friends can really make it up with the world and genuinely smile again.
We happened to, and we definitely won't miss to go there again and taste the salty version of the place as well: even if cupcakes, pancakes, cheesecakes and the multifarious chocolates have definitely captured our taste.
Never miss it, also for a yummy present to be delivered home in the lovely sweet-holder little house.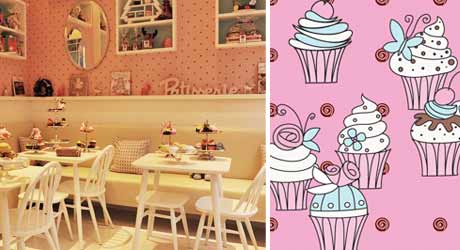 Vanilla Bakery
Via San Siro 2
Tel. 02 48102542
Cartina