Mezzanotte Store
Patacche&Stropicci
Stains, crumpled clothes, grass scuffed floor, felt tip marks and soup spilling.
It's a hard life for nowadays moms who, to the detriment of their mind peace and healthiness, keep on looking at their cheerful and for ever messy kids with doting eyes.
But if those same flecks show up on a lovely puff-sleeved and queer polka-dot T-shirt, or else on a pair of electric-blue shorts, so fashionable this season … that's all another kettle of fish!
That's why modern moms and aunties in love with their nieces and nephews and with relevant look can't help knowing Mezzanotte, a baby concept store where kids play, read, make din-dins while moms buy, look at things, pick up items, make comparisons in an ambience which is super chic and where the most unique international brands feature high in the casual though refined garments array devised for young lords who fear neither flecks nor crumpled dress.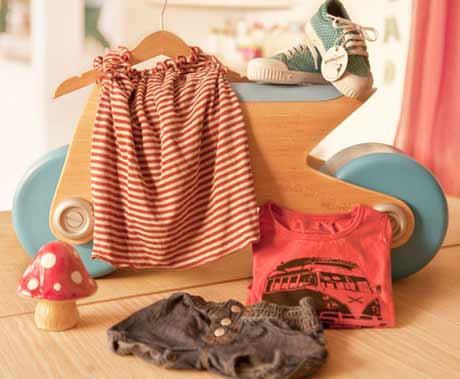 Psssh: just whisper MilanoSecrets and you'll get 10 per cent discount on the entire collection!
Mezzanotte Store
Viale Premuda 13,
Tel 02.36586288
Cartina