Piccolo Lago
A sheer paradise corner

If you get to Piccolo Lago in Verbania on a nice Spring Sunday you'll enjoy a peaceful and quiet landscape: the village stands out on your right, and the lake and the mountains are dominated by the grand terrace of the nice venue owned by the Sacco family.
That's the ideal place to be asked in marriage or to spend a most romantic, deli-focused exciting day.
No such plans for the following weeks?
Well, go there all the same, and let yourself be treated to delicious food and top-of-the-range ingredients by Marco Sacco, a chef of time-tested expertise and with a refined touch, who has in store an additional surprise for you for the current season: a 23-course menu to be tasted on a separate table where you'll be able to enjoy the way the food is made before even tasting it.
An experience which is worth while living, even if you are not yet wearing a diamond ring… !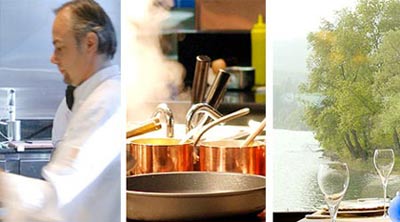 Piccolo Lago Restaurant
Via Filippo Turati, 87
Verbania
Tel 0323 586792
Cartina