Kikolle
The party is now here!
Screaming voices waking up the eighty-year-old neighbour whose son is a lawyer, sticky frizzy drinks on the floor in the dining room, kids' hands dirty with chocolate cake smearing the white coolest design sofa, a volleyball match in the living room ending up of course with thousands of broken bits of your Venini vase on the floor … a tsunami going on?
No, this is only the optimistic epitome of the your child's birthday party.
Definitely you'd better prevent any trouble in advance.
The Kikolle space is devised for them, and the services on tap will allow you to protect your home without giving up arranging the most gorgeous birthday party you could have ever figured out.
And while the kids are playing, you will be able to relax with your friends, also getting rid of the burden of cleaning and tidying up.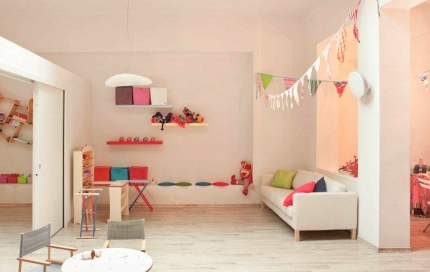 Via Fratelli Bronzetti 18
20129 Milano
(main entrance in Via Archimede)
Tel 02 36696950
www.kikollelab.com
info@kikolleleab.com
Cartina